Welcome to the Norn9 Wiki!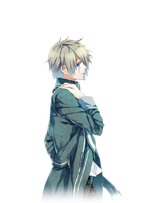 This wikia withholds knowledge and information on the otome visual novel developed by Otomate and published by Idea Factory, NORN9, and the products and merchandise following.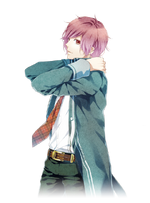 Ever since starting on July 4, 2014, our users have posted a total of 100 articles.
If you would like to contribute, feel free to create an account. Though you can edit without one, you get more benefits with one such as a sense of belonging in the community, as well as being acknowledged for your contributions.
---

If you're new to Wikia, please use the links above to get started and learn how to edit and manage a wiki.
You can contribute to
Norn9 Wiki
using the box below to create a page:
<createbox>width=40</createbox>
Your help is much appreciated here!
---
More on the Wiki

NORN9 (NORN9 ノルン+ノネット NORN9 Norun+Nonetto) is an otome game for PlayStation Portable launched in May 30, 2013. It was developed by Otomate and published by Idea Factory and features music by Nobuo Uematsu with arrangement by Kevin Penkin. The opening theme is melee and the ending theme is many universes, both songs are performed by Nagi Yanagi. The character design is handled by Teita and the background art is by Akiba Minoru. An anime adaptation was announced along with a PlayStation Vita port, entitled NORN9 Var Commons, which was released in December 11, 2014.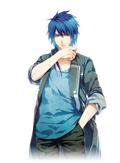 ♦ Otomate announced a new event called "NORN9 -Fanciful Time-." For more information about the said event click here
♦ Aksys Games announced that they will release the romance visual novel Norn9: Var Commons in Europe and North America this fall. The PlayStation Vita game will be available in both regions digitally, and a physical release will also ship in North America.
♦ Anime adaptation was announced
♦ Chapter 1 of NORN9 manga released on January 20, 2015
♦ NORN9 Last Era released on April 2, 2015


..that Senri and Akito are actually brothers?
..that among the 3 heroines Mikoto is the only one who likes her ability?
..that during World War IV even children were armed with weapons?
..that Natsuhiko is the descendant of Sorata?
---
Do you know more facts? Then tell us!